National Shooting Sports Foundation
The National Shooting Sports Foundation's mission is "To promote, protect and preserve hunting and the shooting sports. Formed in 1961, NSSF has a membership of thousands of manufacturers, distributors, firearms retailers, shooting ranges, sportsmen's organizations and publishers nationwide." NSSF has a wide variety of resources available to shooting teams and the community, such as LetsGoShooting.org, WhereToShoot.org, LetsGoHunting.org, and StepOutside.org.
LetsGoShooting offers a number of opportunities for new and experienced shooters. Shooters can use this website to find out what to expect at the range, tips for new shooters, firearm safety, shooting community articles and social media posts and much more!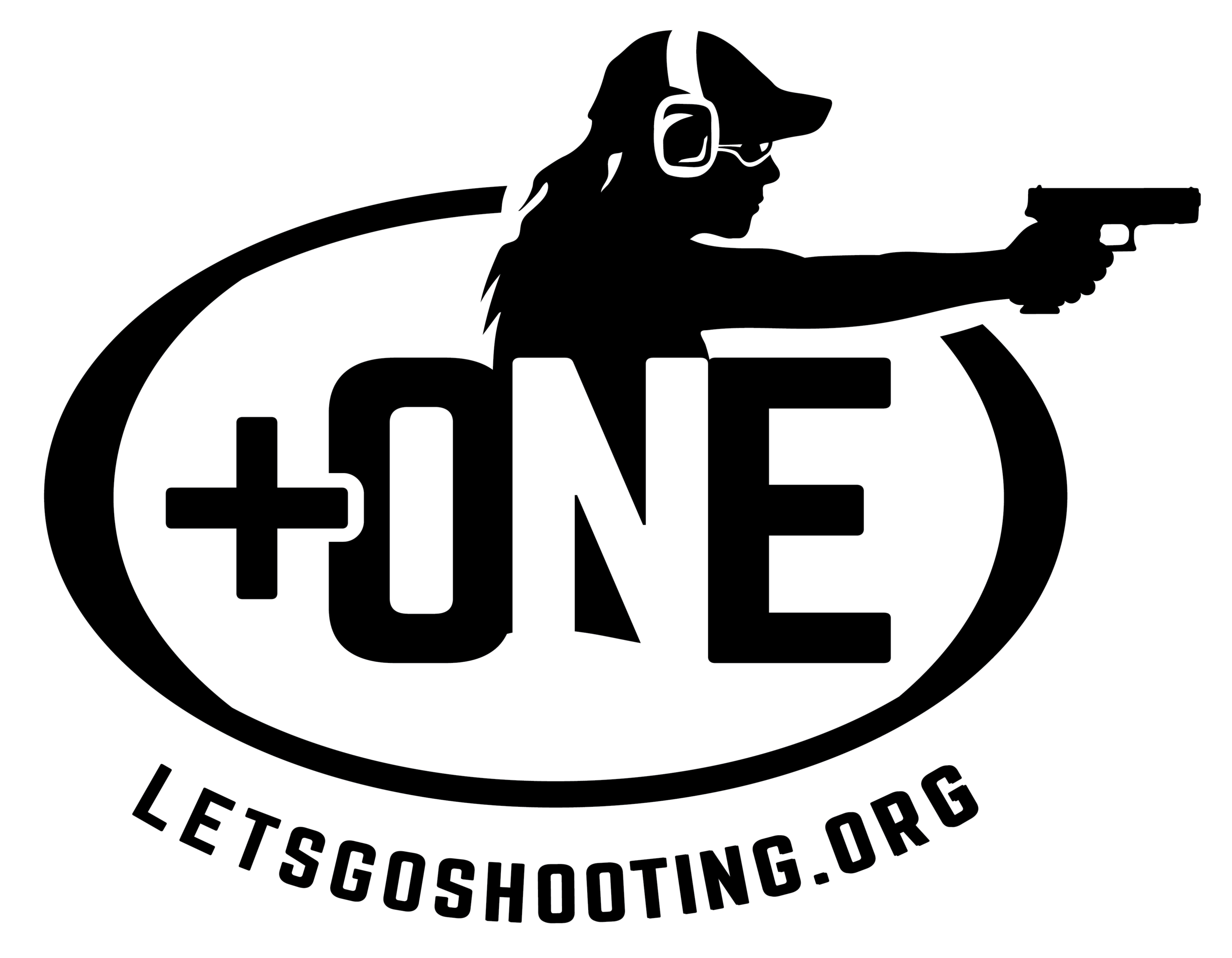 One of the great resources on LetsGoShooting is the Plus One Movement. The purpose of this movement is to get more people out enjoying shooting sports. Starting something new can be discouraging, but having someone help and show you the ropes always makes things easier. Inviting your community out to the range is a great way to promote your team and you might even recruit some new athletes. To learn more about the Plus One Movement, Click Here
Where to shoot is North America's most comprehensive directory of shooting ranges. This website is managed by NSSF and is updated frequently to provide people across the continent with free range information. This is great for shooters when traveling. They can simply pull up the website on their computer or mobile device and find a place to practice. Go to WhereToShoot.org to find a range near you!
MidwayUSA Foundation Fundraising Toolkit
The Fundraising Toolkit is full of information that you can use to promote your shooting team. We know that funding your shooting team can be challenging at times, so we created this toolkit for you! The toolkit will help overcome some challenges, by increasing awareness in your community and by encouraging people to donate to your team's endowment.
The packet contains documents and images that you can share with your community through social media, email or any other methods that work well for your specific team and supporters. It is essential to promote and increase your team's endowment so that all teammates have the same opportunity to compete and learn. In conclusion, each dollar donated to your shooting team's endowment supports your organization for the future and helps us reach the goal of ensuring teams will have forever funding. Pages in the toolkit include Online Donation Process, Logos and Social Media Images, Email Example, Press Release Example, Managing Perception, Additional Ideas & Tips, and a Printable Flyer!
Ticket Printing
The MidwayUSA Foundation has partnered with Ticketprinting.com to help your shooting team raise funds for your endowment account. TicketPrinting.com has created a webpage that is personalized for shooting teams with an endowment. This resource will give teams the option to add creativity and professionalism to their team fundraisers, plus shooting teams and organizations get 10% off their order (compared to ordering normally on Ticketprinting.com). However, remember to check your local regulations to see if a license is required to conduct a raffle in your state.
On the TicketPrinting page, you can design your own tickets or choose from the many raffle tickets and event kits already created!  The templates created already feature MidwayUSA Foundation Fundraising Products.  It's easy to get started, just select the button below to register, once approved by a MidwayUSA Foundation staff member you have full access to the site. To register all you need is an email and your Team ID.
Do NOT print tickets without confirmation from the MidwayUSA Foundation that your LOI and other required forms are complete, and the requested Fundraising Product is available!
State Raffle Laws
Raffles are a great way to generate funds for your team/organization and your endowment account. As you may know, we offer free fundraising products to shooting teams and organizations that have an account with us, and raffling off these fundraising products is very popular. With that said, every state's raffle laws are different, so shooting teams and organizations must do their research. Click on your state or your state's abbreviation on the map below to see what your rules and regulations are for hosting a raffle!
.
This list of raffle Laws was published on 2/2020 and these laws change often. Please check with your local authorities to ensure that you have complied with all local and state rules and regulations before holding any type of fundraiser or event that involves raffles