Youth Shooting Sports Alliance
YSSA wants to keep the shooting sports heritage alive and going well into the future. Their goals are to help with the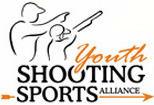 barrier of entry for youth by providing safe and reliable equipment, donated by the industry in order to manage the many youth programs available today. They do not discriminate and no youth program is too small or too large to be involved with their programs. To learn more about the Youth Shooting Sports Alliance, Click Here.
Youth Program Resources
The Youth Shooting Sports Alliance has great resources on their website. They include tools to help organizations obtain club insurance, instructor training, range safety officer training, fundraising resources, and they have a list of organizations that have youth shooting programs. To check out all these great resources Click Here.
Applying for a grant
YSSA is the organization to contact when your youth shooting team is seeking help with equipment, supplies or even consumables. Start by selecting the button below. Once on the website, you fill out the assessment proposal and once you finish the proposal select submit. A member of YSSA will then review the application and contact you to see how they can help your youth shooting team.