National Youth Shooting Sports Conference (2022)
MidwayUSA Foundation's annual National Youth Shooting Sports Conference will be held on October 7-8 in Columbia, Missouri. Our expanded conference will feature many great networking opportunities as attendance has been opened to industry professionals! Attending will be representatives of state and national governing bodies of youth shooting programs, various government agencies, and industry and business professionals making an impact in youth shooting sports. Speakers include spokespersons from notable organizations such as the NRA, USA Shooting, Council to Advance Hunting and Shooting Sports, state DNR, and conservation agencies, and more.
DOWNLOAD CONFERENCE PROGRAM  PRESENTATIONS AND CONTACT INFO
Conference topics include:
Addressing the needs of the industry, presented by experts in their respective fields:

Navigating the expansion and improvement of shooting ranges
Opportunities to fund range of development projects, including collaboration with Pittman Robertson funds
Identifying range improvement resources
Addressing the shortage of youth shooting sports coaches
Identifying available team resources

Understanding the current legal environment surrounding youth shooting sports
The impact of youth shooting sports on the outdoor industry, including conservation and R3
Youth shooting sports in elite athlete development
How to get the most out of MidwayUSA Foundation endowment funding
Ways to Help – Investing in the future of the outdoors through industry support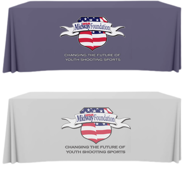 Attention Foundation Sponsors!
Tables are available for sponsors attending the conference. Showcase your products and share promotional materials. Contact Sarah Hall to reserve a table today!
Sarah Hall
shall@midwayusa​foundation.org
573.303.8869