National Youth Shooting Sports Conference (2023)
MidwayUSA Foundation's annual National Youth Shooting Sports Conference will be held on October 6-7 in Columbia, Missouri. Our expanded conference will feature many great networking opportunities as attendance has been opened to industry professionals! Attending will be representatives of state and national governing bodies of youth shooting programs, various government agencies, and industry and business professionals making an impact in youth shooting sports.

Topics
Invest (by being vested) in youth shooting sports
Partnering with Industry Leaders
Youth Development into Industry Careers
Promoting Your Brand Through Social Influencers
Key Information about Range Development in Innovative Solutions
Legal Issues Across Shooting Sports
Proper Gun Fitting
How to Apply for PR Dollars…and much more
Lodging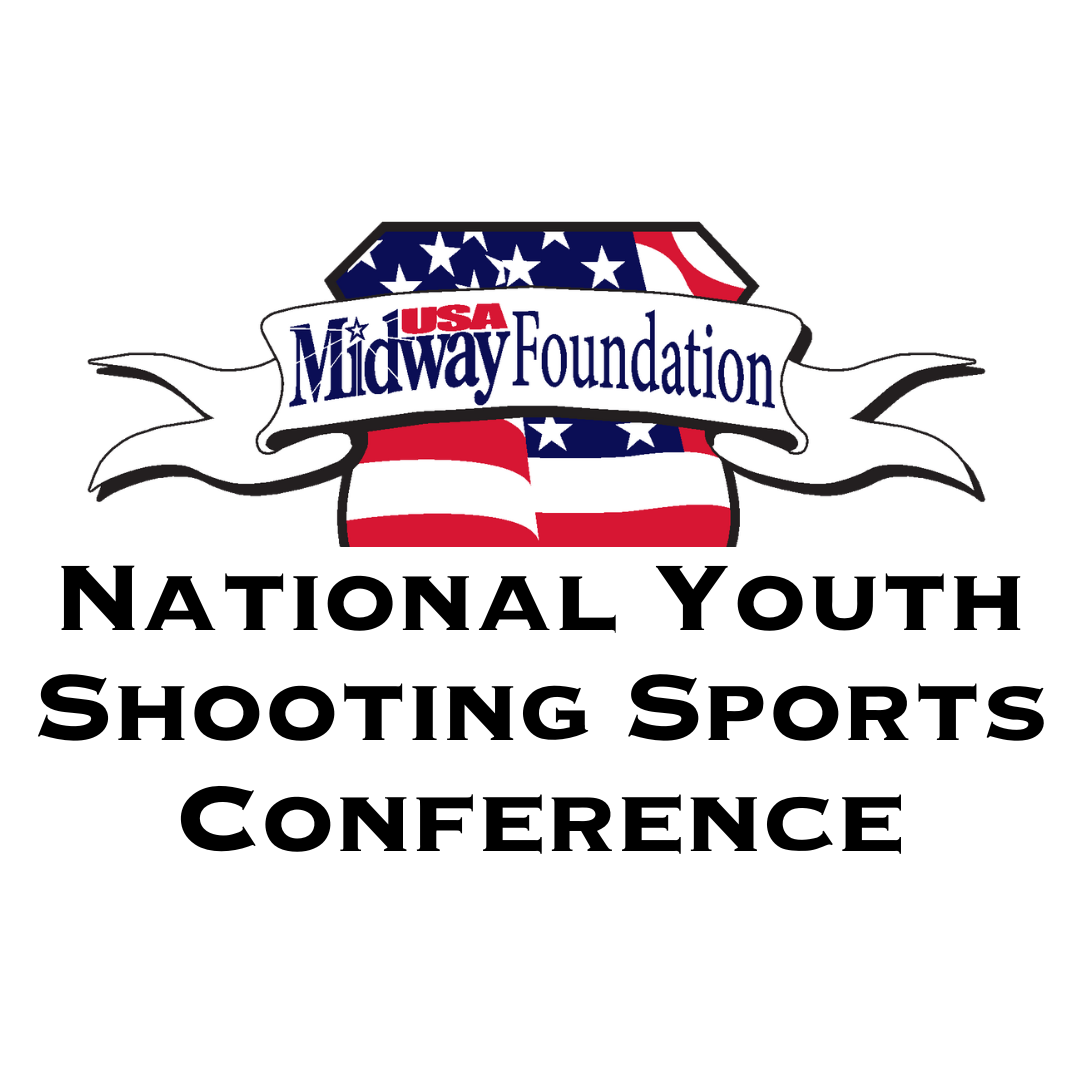 The conference will take place at the Stoney Creek Hotel and Conference Center. For the nights of the 5th and 6th of October, use Group Code – MDWYUSA23 – $135/night. They are completely booked for Saturday night. Book Now
There is an additional block of 29 rooms available at the Hilton Garden Inn off Vandiver for the 5th-7th. Group Code – MUF – $109 for Thursday, $244 for Friday, and Saturday. Book Now
Attention Foundation Sponsors!
Tables are available for sponsors attending the conference. Showcase your products and share promotional materials. Contact Sarah Hall to reserve a table today!
Sarah Hall
573.303.8869 | shall@midwayusa​foundation.org