Team Gear
Team uniforms, eyewear, ear protection, and gun cases are routine purchases for youth shooting teams and organizations. By using the resources on this page, your organization can get essential gear at a discount, AND with the uniforms and eyewear, you can grow your endowment.
Uniforms
MidwayUSA Foundation has teamed up with Battle Gear to provide a resource for teams to order custom team uniforms AND grow their team endowment. Battle Gear takes custom uniforms and gear to the next level. They have created custom templates just for our shooting teams. Choose from those templates or work with Battle Gear to create your own, unique design.  Their apparel professionals communicate closely with coaches and team leaders to turn any idea or vision into a design that the whole team will enjoy. Their art team will provide proofs that you review, plus, they will continue to work with your shooting team until they have successfully created the design you want. Once you and Battle Gear agree on a design they will open your shooting team's very own online store that your team and community can order from!
Each uniform will proudly display the American flag and the MidwayUSA Foundation logo.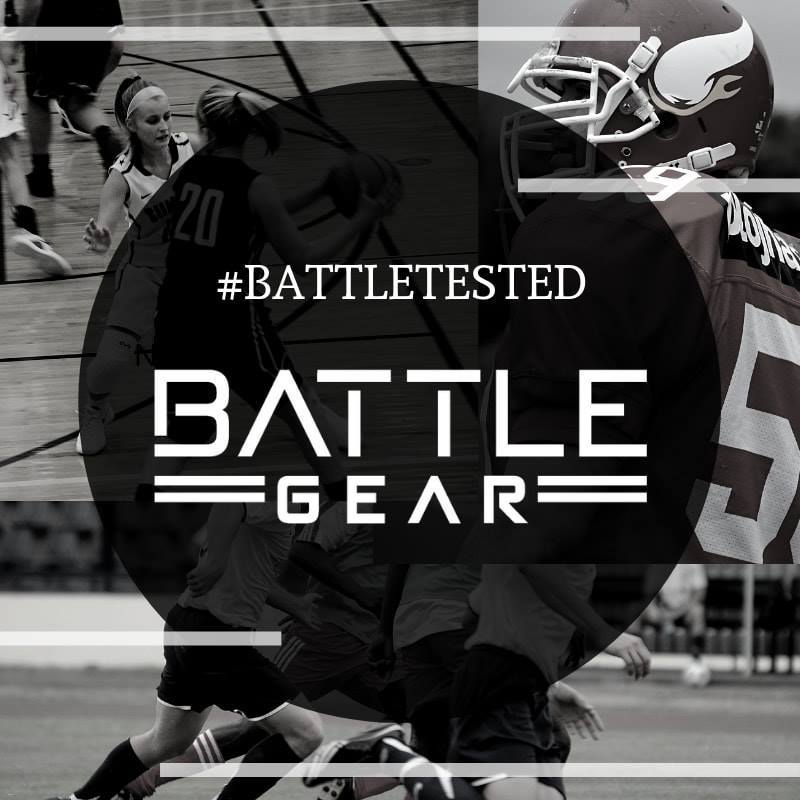 Additional Benefits
Discounted price, when ordering with the MidwayUSA Foundation
10% of all purchases are donated back to your shooting team's endowment account
A wide variety of fabrics, styles, and color options
Online store just for your team and fans to purchase customized gear that is shipped directly to the customer. Check out the sample store with the button below!
Get started with the Uniform Contact Form below or by contacting Battle Gear!
Battle Gear contact info: call (816) 294-2911 or email rick@battlegearusa.com
Eyewear
SSP Eyewear is committed to creating safety sunglasses that provide exceptional protection, great styles, coordinated colors, and superior fit. They truly believe that it's possible to have all of the comfort and eye appeal of a sunglass with the protection of a safety glass. SSP is providing a discount to youth shooting teams and organizations as well as a donation to their endowment when purchasing SSP products. Team leaders can take advantage of this opportunity by contacting SSP at sales@sspeyewear.com. The staff at SSP Eyewear will create a custom link for your team. From there, you can share the link with your team, and community; with every purchase through the link, benefiting your MidwayUSA Foundation endowment.
Additional Benefits
SSP will donate 10% of sales to your endowment, and get 10% off when using the code: MUSAF10
SSP's safety sunglass lenses are prepared with a superior anti-scratch coating and shatterproof polycarbonate
A wide variety of lenses, styles, and color options are available
The option to customize frames is also an option. Please reach out to SSP with the contact information below for more information on customizing frames.
Ear Protection
Get your youth shooting team's ear protection at Walker's. For over 25 years, Walker's has developed innovative solutions to provide ear protection for shooting, hunting, and commercial applications. Walker's line of products is proud to support youth shooting with the best hearing protection available. With the introduction of advanced digital circuitry & nano tech water repellence, Walker's continues to raise the bar and provide the best shooting hearing protection!
Enter coupon code YOUTHSHOOTER20 at walkersgameear.com during checkout to get 20% off! See the flyer for this program below.
Firearm Cases
Every youth shooting program has to store its firearms at some point. Whether your organization stores them together or your athletes store their own at home, a BONE-DRI case would be an excellent investment to keep your firearm in great condition.BONE-DRI™ products are engineered with Absorbits™, a patented moisture removal agent that keeps your firearms dry and in great condition. Additionally, the products are constructed with the finest materials to easily withstand heavy wear and tear, are reusable, and are guaranteed for life.
Use code: MUSAFVIP at BONE-DRI.com to get 20% off your order! Plus, BONE-DRI will donate 10% of the order to support the Foundation's mission!