Walther Arms is now an active sponsor of MidwayUSA Foundation. Walther Arms is one of the world's leading premium manufacturers of sporting, defense, and law enforcement firearms, and they have been doing this for 135 years. Walther's high-quality products are perfect for supporting our Product Grant Program and special events, such as our Day of Clays Talladega. Our Relation Manager recently expressed enthusiasm about the Foundation's partnership with Walther Arms:
Walther Arms understands MidwayUSA Foundation is synonymous with youth shooting sports. Supporting our Foundation allows Walther Arms to forge connections with the athletes and their family and friends, gaining immediate brand visibility and recognition while developing brand loyalty. Together, Walther Arms and MidwayUSA Foundation are working to grow and sustain the shooting sports industry by providing long-term funding to youth shooting teams of all disciplines," – John Linquist, MidwayUSA Foundation Relationship Manager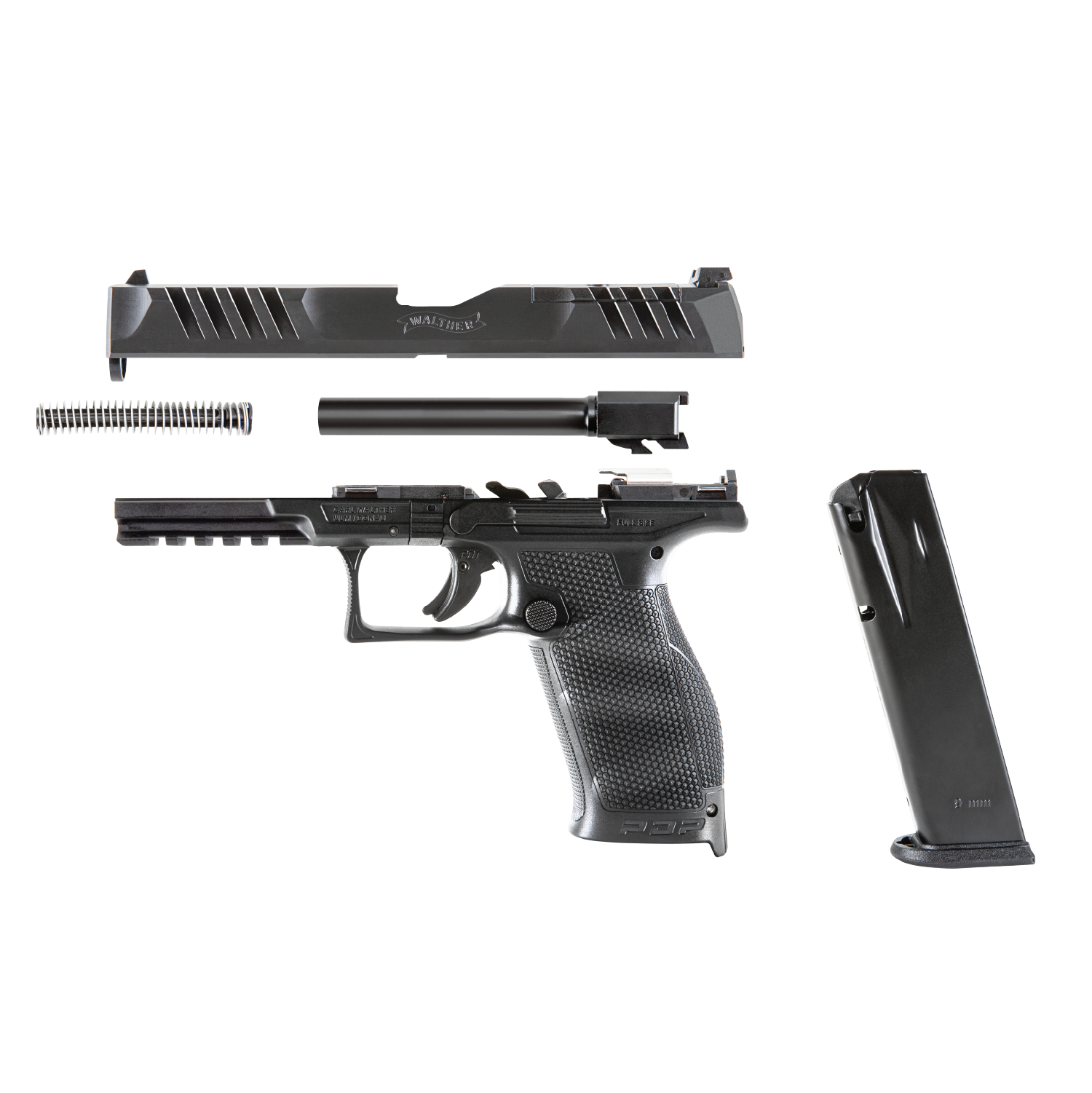 As mentioned earlier, Walther products are now available in our Product Grant Program. Youth shooting teams and organizations can now receive a Walther PDP pistol and use it as a fundraising product in their community. This fundraising product is a 9mm Luger with a 5 "barrel and a steel slide. Check out the Walther PDP and other fundraising products at midwayusafoundation.org/fundraisingproducts. Our fundraising products are offered to participating teams at no cost, allowing them to conduct a local community fundraiser. Proceeds generated from these fundraisers are split between the team's local immediate needs and their MidwayUSA Foundation Team Endowment. Contributions are also matched through MidwayUSA Foundation's current Matching Program. We are very grateful that Walther Arms is supporting this program as it will give shooting teams across the country the opportunity to fundraise. To learn more about Walther Arms, visit waltherarms.com.