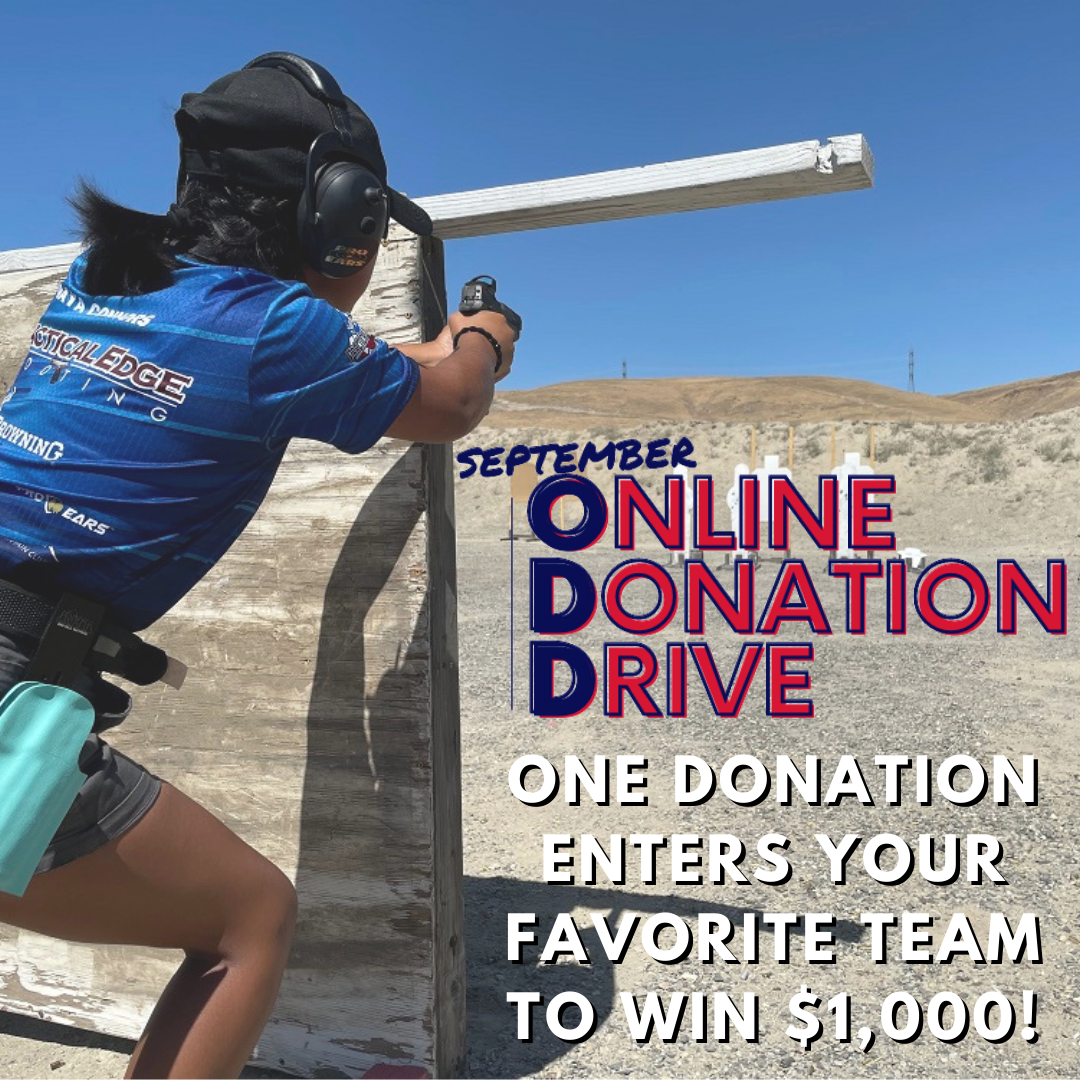 Our September Online Donation Drive (ODD) is now open, and supporting your favorite youth shooting team this month could grow their endowment substantially. The winning team wins $8,000! Our ODD starts today, September 1st, and will end on September 30th. This month we have $200,000 to match donations and will be awarding additional funds to participating youth shooting teams. The five shooting teams bringing in the most online donation dollars will be awarded $8,000 (1st), $6,000 (2nd), $4,000 (3rd), $3,000 (4th), and $2,000 (5th). In addition to rewarding the top five teams, we'll also host a random draw to give all remaining teams a chance to win. Twelve teams will win $1,000 through the random draw. That's seventeen winning teams and $35,000 in additional endowment dollars! To enter, a team must receive a donation(s) through our website this month. Proceeds from MidwayUSA Foundation fundraising products will not count for this incentive; however, recurring gifts processed on September 1st and September 15th do count for this incentive.
Get your team in the mix by heading to our Find a Team. Fund a Team page and contributing to their endowment. If you want your team to win big, try spreading the word and share their team page URL with friends and family! For more information on this incentive, see our Online Donation Drive guidelines with the link below.
Enter a team  Incentive Guidelines
Don't miss a thing. Subscribe Today!
The best way to hear about all the ways we are changing the future of youth shooting sports is by subscribing to our Latest News Blog. All our latest updates are published on the blog, and once you're subscribed, you'll receive blogs directly to your email! Also, check out our News Features and Podcasts page to see what other organizations are saying about the MidwayUSA Foundation. While you're on the page, take time to listen to some podcasts, you won't be disappointed as they are very relevant and cover various topics related to youth shooting sports!