Recent Business Organizations Supporting Youth Shooting Sports
Recently, two organizations supported our mission. Thank you to Mantis and Gnosis Solutions for your commitment to helping us fund and grow youth shooting sports. Both organizations have contributed to our Product Grant Program, which is a fundraising resource we offer to youth shooting programs. Youth shooting teams and organizations can request quality products for free and use those items in their local fundraisers. See all our available product grants, here. Read more about Mantis and Gnosis Solutions below. Thanks again, Mantis and Gnosis, for your support!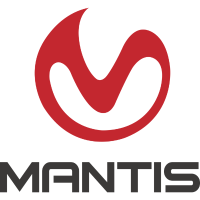 Mantis: The MantisX company goal is to help everyone, including law enforcement, military personnel, and law-abiding citizens, to improve their shooting so they may better protect society. The company did exhaustive research with firearms experts in order to collect and perfect this comprehensive firearms training program. MantisX is their most popular product. While attached to ANY firearm (pistol, rifle, or shotgun), it analyzes every shot and generates actionable data you can use to improve. No accessory rail? No problem; they have adapters that will allow you to use the product on any firearm. 94% of shooters improve after using MantisX for just 20 minutes! Learn more about Mantis and its products on their website, MantisX.com.

Gnosis Solutions: Knowledge Applied! Gnosis Solutions provides unparalleled training, social media consultancy, and strategic planning. Their core capabilities include training, social media consultancy, and strategic planning. Learn more about Gnosis Solutions at gnosissol.com.