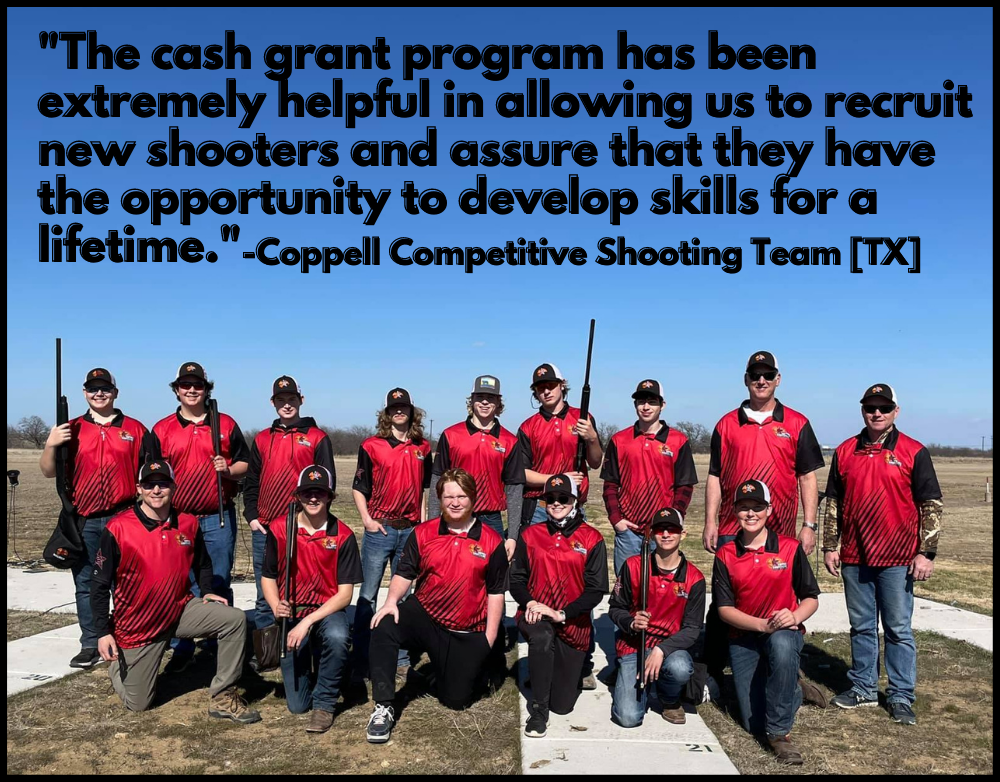 612 youth shooting teams across the nation have received their annual cash grant to assist them with expenses like ammunition, targets, entry fees, travel, gear, and more. These grants are a result of our latest grant cycle, which had a total payout of $2,233,620 and an average payout per team of $3,649. This was our largest June cash grant cycle to date! Every dollar allows more of our youth to be part of a shooting team. Approximately 27,000 youth shooters across the country will benefit from these funds! Supporting these high school and college athletes is an investment in the future of shooting sports, the outdoors, and even conservation. We want to extend special thanks to all our supporters, sponsors, and partners. These funds wouldn't be available to the youth shooting community without you!
Increase your team's annual cash grant with our September Online Donation Drive!
Youth shooting teams with a MidwayUSA Foundation Team Endowment can apply for a grant once per year. The grant is 5% of each team's endowment, so as their endowment grows, so too does their grant. Right now is the perfect time to help grow your favorite youth shooting team's endowment with our Online Donation Drive (ODD). For this incentive, we have $200,000 set aside to match team donations this month, and just one donation to your team gives them a chance to win $1,000! Take advantage of this fantastic opportunity to support a team by donating to the team of your choice with the link below!