2023 Annual Rockstar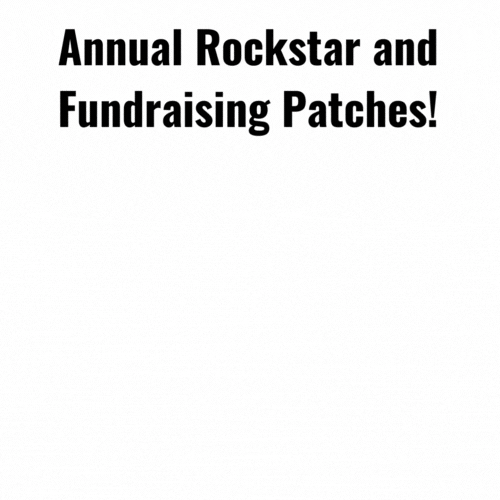 Every youth shooting team with a team endowment is eligible to participate in our Annual Rockstar incentive. The Annual Rockstar rewards the top fundraising teams of the year, and for 2023, the team endowment with the most growth will win $15,000! Second place receives $12,500, $10,000 goes to third, fourth place earns $7,500, and $5,000 will be awarded to fifth place.  Additionally, we are randomly drawing 15 participating teams to win $1,000 each.  See where your local shooting team stands by checking the latest tally HERE (as of 9/30/2023).
Along with the endowment awards, fundraising patches are also provided to top youth shooting teams of the year. Athletes can add these patches to their range bag, shooting vest, or even a jacket! Teams can earn gold, silver, or bronze patches year after year. Bronze fundraising patches are awarded when teams raise $5,000 in the year. Silver is awarded after adding $15,000 to their endowment, and gold patches are provided when a team raises $25,000 or more in one calendar year. Once a team reaches a patch level, they will automatically earn the patch for that year and can start working towards the next level. All youth shooting teams have the chance to earn these patches. For example, if every team raises $5,000 or more this year, all youth shooting teams in our team endowment program will receive patches in 2024! Please support your favorite shooting team so that they can join the ranks as a top team and show off these awesome patches, on and off the range!
Team Standings Incentive Guidelines
Upcoming Giving Tuesday!
Giving Tuesday 2023 is right around the corner and we are excited to share that we have a goal to raise $300,000 in just one day!  Every dollar will benefit youth shooting teams and organizations; we keep nothing for operations.  Plus, we will match EVERY DONATION!  To reach our goal, we need the support of all of our constituents.  We encourage you to ask your community of supporters to donate through our website on November 28. In addition to matching every donation, we'll also reward top youth shooting teams that bring in the most donation dollars.
The team incentive will be structured to reward the top 5 teams.
1st Place:   $8,000
2nd Place:  $7,000
3rd Place:  $6,000
4th Place:  $5,000
5th Place:  $4,000