Bid on a Ruger M77 Hawkeye All-Weather Rifle!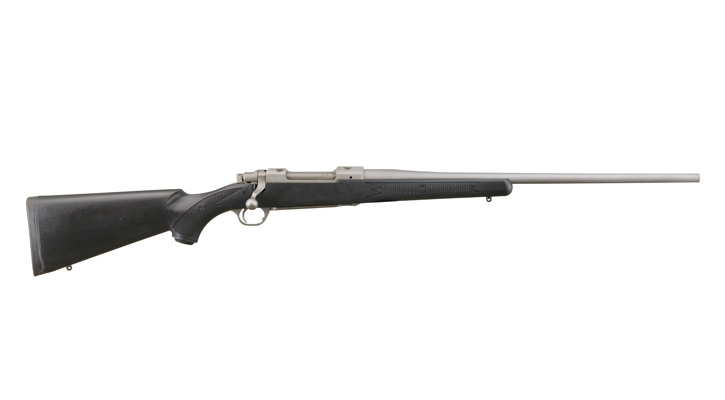 Ruger is hosting weekly online auctions to support MidwayUSA Foundation's mission. Every Wednesday till June 28, there will be a rare and unique Ruger Firearm posted on Gunbroker.com and available to bid on, twenty-six auctions total! 100% of net proceeds from these auctions will support MidwayUSA Foundation's mission. See all active Ruger auctions on Ruger.com/links/auction. With the support of industry leaders like Ruger, we can change the future of youth shooting sports!
You can bid on a Ruger M77 Hawkeye All-Weather rifle right now on Gunbroker.com. The starting bid is $250, and this auction ends on March 8, 2023, at 12:30 PM EST. Ruger's records reflect this revolver was roll marked June 16, 2015. This rifle is likely a sales sample, was never sold, and has never been fired beyond normal factory test firing. Features include the smooth and crisp Ruger LC6™ trigger. It has a black synthetic stock with a black recoil pad with the Ruger eagle logo embossed in it. Other features include the Mauser-type controlled feeding and powerful claw extractor, and 3-position safety. It has a 22-inch hammer-forged matte stainless-steel barrel with integral scope mounts machined directly on the solid steel receiver. The design of the patented steel floorplate, which bears the distinctive Ruger logo, provides easy unloading and eliminates accidental "dumping" of ammunition. The box magazine holds four cartridges. The rifle will be shipped in the rifle box it had been stored in along with a set of scope rings, original instruction manual, original marketing materials, and locking device. Bid now on this rifle with the button below!
BID NOW