Bid on a Ruger SP101 Revolver!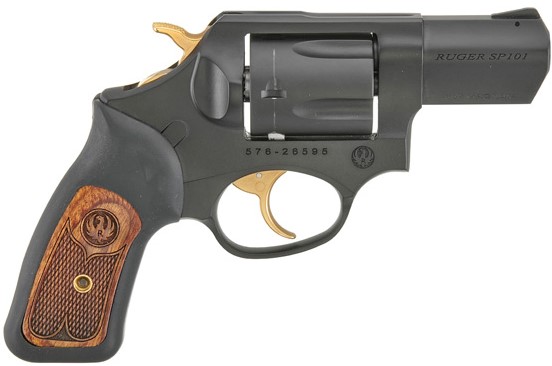 Ruger is hosting weekly online auctions to support MidwayUSA Foundation's mission. Every Wednesday till June 28th, there will be a rare and unique Ruger Firearm posted on Gunbroker.com and available to bid on, twenty-six auctions total! 100% of net proceeds from these auctions will support MidwayUSA Foundation's mission. See all active Ruger auctions on Ruger.com/links/auction. With the support of industry leaders like Ruger, we can change the future of youth shooting sports!
You can bid on a Ruger SP101 .357 Mag Revolver right now on Gunbroker.com; the starting bid is $200! This online auction started on January 18, 2023, and will end on February 1, 2023, at 1:30 PM EST. Ruger's records reflect this revolver was roll-marked on March 8, 2016. The revolver is a distributor exclusive Sales Sample, was never sold, and has never been fired beyond normal factory test firing. This model SP101 double-action revolver has a 5-round capacity cylinder, a black matte Cerakote® alloy steel frame with a 2.25-inch barrel. It features a cushioned rubber grip with engraved wood inserts. Other features include a pinned black ramp front sight and integral rear sight and gold-colored hammer and trigger. The revolver has been stored in its original gray plastic handgun case along with an original instruction manual, marketing materials, and locking device. Bid now on this Ruger SP101 pistol with the button below!