Bid on a Ruger Redhawk in .44 Magnum!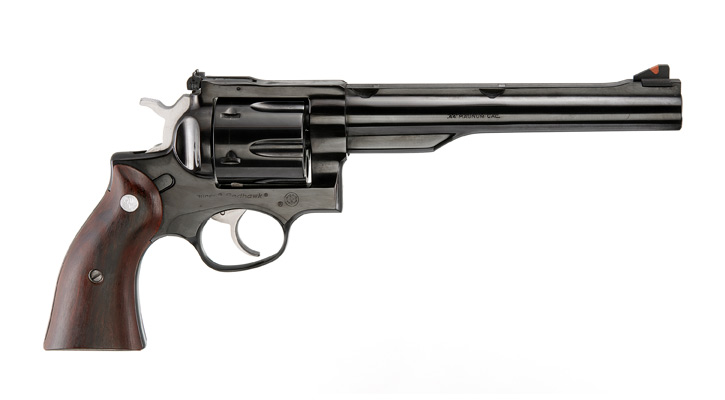 You can now bid on a Redhawk in .44 Magnum on Gunbroker.com. The starting bid is $200, and this auction ends on June 21, 2023, at 12:30 PM EST. Ruger's records reflect this revolver was test-fired on October 24, 1985. The revolver was sold in October 1985 and subsequently returned to the factory. There are no notes as to why it was returned. The Redhawk double-action revolver has a 6-round capacity cylinder and is blued steel with a 7-1/2-inch barrel. The rosewood grip panels feature silver Ruger "SR" Eagle logo medallions. Other features include a rear sight adjustable for windage and elevation with a white outline square notch blade and a ramp front sight base with a red plastic insert in the front sight. Integral scope mounts are machined directly on the solid-steel barrel rib and provide a stable mounting surface for scope rings. The revolver will be shipped in the brown cardboard box it had been stored in, along with an appropriate instruction manual and locking device.

Ruger is hosting weekly online auctions to support MidwayUSA Foundation's mission. Every Wednesday till June 28, a rare and unique Ruger Firearm will be posted on Gunbroker.com and available to bid on, twenty-six auctions total! 100% of net proceeds from these auctions will support MidwayUSA Foundation's mission. See all active Ruger auctions on Ruger.com/links/auction. With the support of industry leaders like Ruger, we can change the future of youth shooting sports! Bid now on the Ruger 77/17 Rifle today with the button below!