Bid on a Ruger SR22 Pistol!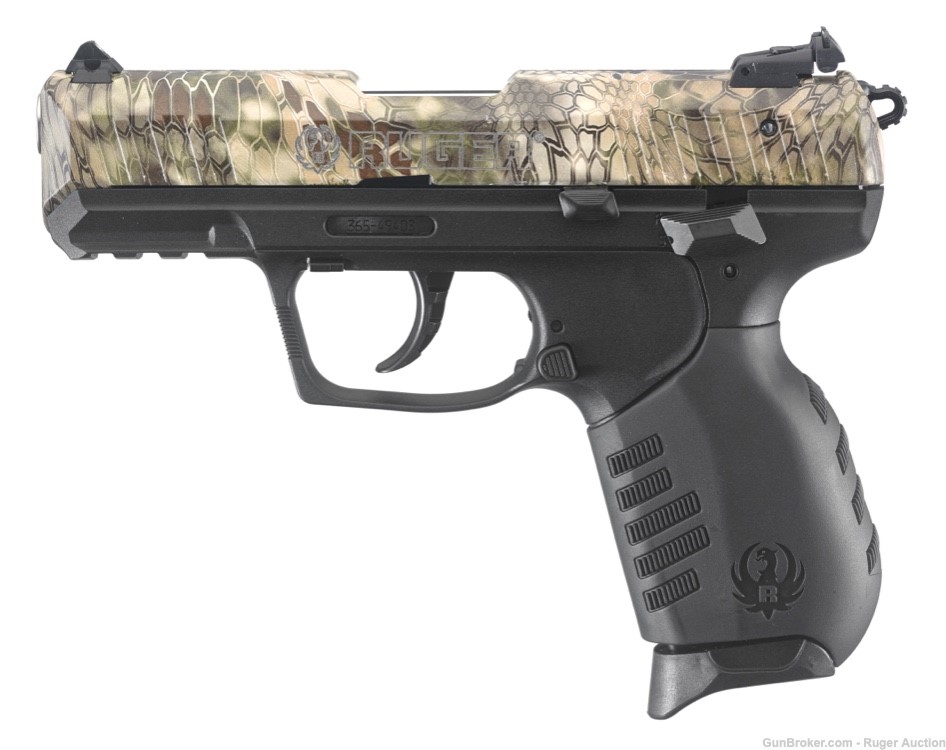 Ruger is hosting weekly online auctions to support MidwayUSA Foundation's mission. Every Wednesday till June 28th, there will be a rare and unique Ruger Firearm posted on Gunbroker.com and available to bid on, twenty-six auctions total! 100% of net proceeds from these auctions will support MidwayUSA Foundation's mission. See all active Ruger auctions on Ruger.com/links/auction. With the support of industry leaders like Ruger, we can change the future of youth shooting sports!
You can bid on a Highlander Camo Ruger SR22 pistol right now on Gunbroker.com; the starting bid is $150! This online auction started on January 11, 2023, and will end on January 25, 2023, at 1:30 PM EST. The SR22 pistol was first introduced in January 2012. Ruger's records reflect this pistol was roll marked August 15, 2015. The pistol is a sales sample, was never sold, and has not been fired beyond normal factory test firing. This pistol's black polymer grip frame features an underside Picatinny rail, two interchangeable rubberized grips, and an external hammer with rounded spur. The aluminum slide features a Highlander camo design with serrations on the front and rear of the slide. The high-visibility, three-dot sight system has a fixed front sight and a rear sight that is both windage- and elevation-adjustable. Other features include a replaceable stainless steel barrel and ambidextrous manual thumb safety/decocking lever, and magazine release. The SR22 pistol will ship in the white cardboard box it has been stored in, along with two 10-round magazines featuring finger extension floorplates, two standard magazine floorplates, and a soft black handgun case with the Ruger logo on it. Bid now on this Ruger SR22 pistol with the button below!