March 17th and 18th I ventured North of Missouri for my first ever trip into Minnesota. Cal Munkvold and the MNYSSF (previously YESS4MN) had invited me to speak at their 2018 coaches meetings. Due to Minnesota being so large, MNYSSF hosts 2 coaches events; one in the Southern region and one further North.  Saturday over 70 shotgun coaches, representing 30+ teams, attended the meeting located at Caribou Gun Club in Le Sueur. Sunday over 25 shotgun coaches, representing 13 teams, attended the Northern meeting located at Rice Creek Gun Club in Little Falls. All teams that attended received a donation to their MidwayUSA Foundation Team Endowment from MNYSSF ($4,000 to new teams and $1,000 to returning teams).
With some excellent sunny weather, both days, coaches were able to shoot some trap and sporting clays before attending the meeting. MNYSSF had prizes for the winners of the days shoot, and an attendance drawing for all coaches involved. Lunch, generously provided by Pete Soukup with Greater American Ribs, was served to everyone who attended. During this time coaches mingled with each other, sharing fundraising tips and success stories. Fundraising was a large topic over the weekend as I covered our new 2018 fundraising items. Other important topics were our new 2018 matching program, keeping in contact with the Foundation through various avenues, including our webinars, and the upcoming June grant deadline.
Minnesota is one of our top performing states, and during the Sunday meeting between the 13 teams represented there was over 1 million in total team endowment dollars. Part of this success can be attributed to the open communication the coaches and fundraising managers shared at this weekend's events. Many teams face obstacles in raising funds, including applying for a raffle license through the state of Minnesota. By sharing how organizations, like Pheasants Forever, can help teams overcome these obstacles allows more teams to successfully host fundraisers. The coaches in attendance were all very passionate about their team's success, and excited to extend their knowledge on to others.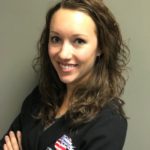 -Sarah Hall; Program Manager (WEST)