Recently, some very reputable firearm companies have supported MidwayUSA Foundation. These organizations have chosen to support youth shooting sports because they believe in growing and expanding the next generation of shooters and outdoorsmen and women. Specifically, Tippmann Arms, Volquartsen Firearms, and Rifle Basix are donating products that youth shooting teams all across the country, can use in their local fundraisers. Proceeds from these fundraisers provide funds for the youth shooting team's endowment, which are matched through our current Matching Program. Some funds are also kept locally for the team's immediate expenses. Many teams use these funds on ammo, entry fees, practice targets, and more! Learn about our recent sponsors below.

Tippmann Arms: Tippmann Arms is a firearms manufacturer in Fort Wayne, IN. Specializing in high-quality U.S.A. built firearms for the shooting sports enthusiast. "Here at Tippmann Arms, we are excited to be sponsors of the MidwayUSA Foundation, which has an incredible program supporting our next-generation shooters," says Dennis Tippmann Jr, President of Tippmann Arms. "MidwayUSA Foundation fits with our core values, and we look forward to working closely with them." Learn more about Tippman Arms and see their products at tippmannarms.com.

Volquartsen Firearms: Volquartsen Firearms is a company that focuses on advancing and creating high-quality rimfire firearms and parts. They recognize that "handcrafted" doesn't always mean "well-crafted", and that "Made in the USA" doesn't always equate to quality. It's why they are proud that their guns and parts are designed and engineered to the highest standards, in Carroll, IA — using only the best possible materials and technologies. Learn more about Volquartsen and see their products at volquartsen.com.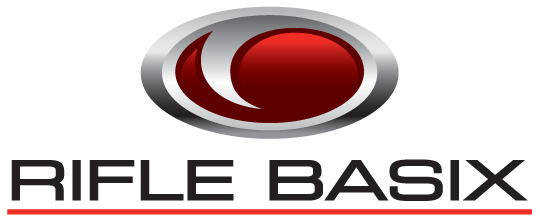 Rifle Basix: Rifle Basix is a top-tier manufacturer of replacement rifle triggers that has served gun enthusiasts for 20+ years. They are known for the highest quality precision machining, 100% customer-focused service, and superior overall rifle trigger products. Since 1990, Rifle Basix has been manufacturing aftermarket/replacement adjustable rifle triggers. Their triggers come with a guarantee – repair/replace any Rifle Basix trigger at no charge (providing there have been no modifications). Their triggers are designed for DIY user installation and come complete with all parts and necessary hardware. Plus, they also ship all triggers with instructions. Rifle Basix Rifle Basix after-market triggers feature state-of-the-art CNC machined housings made from T6 6061 billet aluminum (aluminum) and are black anodized for a factory appearance. All internal levers are investment cast from A-2 tool steel, CNC machined, and heat treated for excellent wear characteristics. The levers are electroless nickel plated for smooth operation and a bright appearance. Learn more about Rifle Basix and its products at riflebasix.com.