Donors can now support their favorite team through online auctions!
In an effort to provide new ways for shooting teams and organizations to grow their endowments, we are now hosting online auctions. Our friends at Eventgroove are helping us put on these auctions, and every winning bid is a donation to the youth shooting program of the winner's choice. In addition, winning contributions will be matched through our current Matching Program. We will have various items up for grabs throughout the year, such as firearms, gear, and more! See our online auction page here.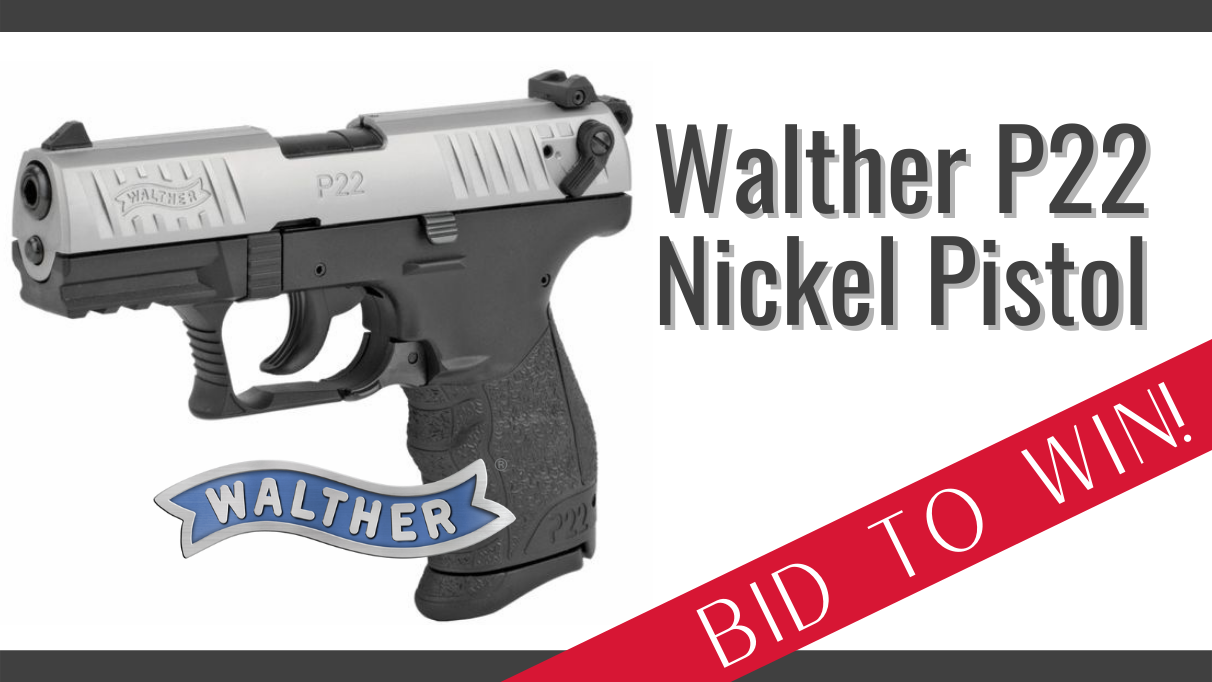 Bid on the Walther P22 today!
The starting bid on the Walther P22 is $200, and the auction started January 3, 2022, and will end January 9, 2022. This auction uses an English style of bidding. Each bidder must offer a higher price than the last bid to participate. The firearm featured, the Walther P22, was the first polymer frame semi-auto rimfire pistol. The consistent reliability, timeless style, features, and outright affordability pushed this series to become the absolute standard. Best-in-class ergonomics, supported by interchangeable backstraps, establishes the P22 as one of the most comfortable handguns available today. Plus, an ambidextrous magazine release and slide safety make this pistol perfect for both right and left-handed shooters. See the complete firearm specs and more auction details at musaf.fundyouthshootingsports.org/january2022/Campaign/Details.