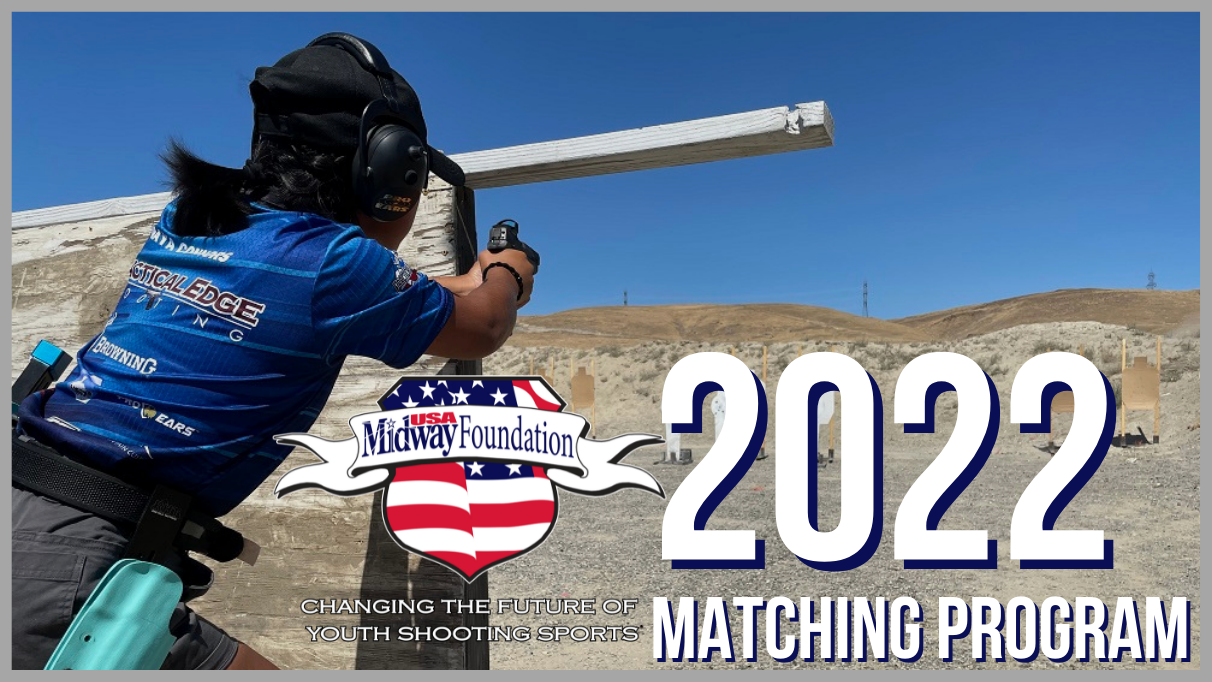 Last month, the shooting and outdoor community donated $124,386 to support youth shooting team endowments. These contributions were matched at $1.28 per dollar. If your shooting team received a $50.00 donation in October, our Matching Program added an additional $64.00 to bring the total contribution to $114.00. 332 youth shooting teams received matching dollars in October. Thanks to our generous donors, Larry and Brenda Potterfield, we have added millions to our shooting team endowments through a donation matching program. This year, we have $160,000 every month to match contributions; besides April and September, those months we had $200,000 in matching due to additional incentives. Every youth shooting team with a MidwayUSA Foundation endowment has its own team page on our website that can accept donations online. Donating is safe, easy, and secure. Plus, 100% of every donation goes to the team, and the Foundation keeps nothing for operating expenses. Find a team near you by using our search feature on our website, Find A Team. Fund A Team.
QUALIFYING TEAMS  Matching program
Cash Grants
Our cash grant cycle is now open, and teams and organizations are eligible to apply!  Cash grants cover expenses like ammunition, targets, entry fees, administrative costs, competition costs, and more. We encourage all our teams and organizations to always apply for their annual MidwayUSA Foundation cash grant. The entire grant application is online, so you can get started today if you are a coach or team leader! The grant deadline is December 15th, but don't wait; complete your application today!