Lead with More Than a Score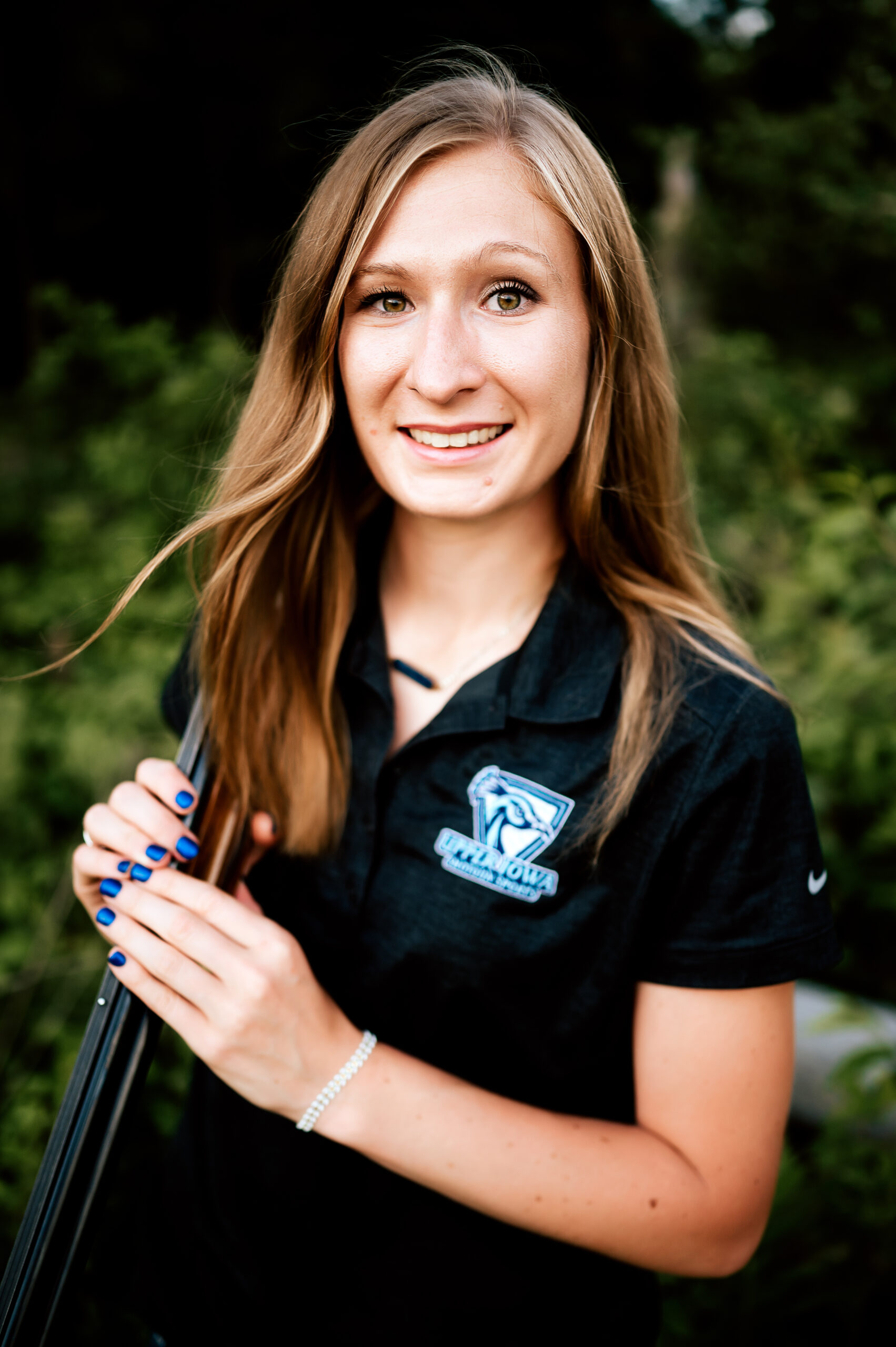 Reba Kingsley always looked up to her big brother. He raced go-karts, she raced go-karts, he shot trap…she picked up a shotgun. And while starting her athletic career as a gymnast, that outing to the trap field eventually had her trading her leotard for a shooting vest. Following in her big brother's footsteps has now turned a hobby into a career.
Today, Reba Kingsley is the Head Shotgun Sports Coach at Upper Iowa University, a shooting program she started from scratch in 2019. In just one year, she grew this brand-new program from a roster of 6 to 17 athletes. One of the spots on the team is taken by a dual-sport athlete, proving shooting sports isn't just for those that might not participate in other, more traditional, sports. When thinking about her current job, Reba says, "I always looked up to my coaches so being a coach now makes it even more special." Some of those coaches were easy to look up to. Her parents coach the Horton Shooters, a shotgun team in her hometown of Waverly, Iowa.
While it never hurts to have coaches in the family, her resume proves she's the right person for the job. She started shooting in gun club leagues in and around Waverly, Iowa, then on to Scholastic Clay Target Program (SCTP) and Iowa Junior Olympics competitions before heading to Colorado Springs, CO where she trained at the Olympic Training Center. A successful high school career led her to shoot trap in college, attending Midland University in Nebraska. The opportunities she and other young shooters now have to shoot at the next level is proof the sport is growing. Reba added, "I'm excited about all the collegiate opportunities kids have these days!" Reba competed in the Association of College Unions International (ACUI) shoots with Midland too.
In addition to coaching, Reba hopes to give back through coaching clinics to assist her peers, as well as introduce more people to the sport of trapshooting. "Shooting sports has given me a lot and helped me find purpose. I have formed wonderful connections and received tremendous mentorship," said Reba.
Every youth shooting team Reba has been a part of, whether as a team member, volunteer, or coach, all have endowments with MidwayUSA Foundation. These endowments assist with purchasing things as small as ear protection to covering entry fees and travel costs. Having the ability to take some of the financial burdens off athletes and their families just opens more doors for youth shooting programs. Paying for gear or ammunition often means more opportunities for current team members, as well as the potential to add additional athletes.
Her coaching philosophy goes beyond shotgun skills too. The Iowa native encourages her athletes to 'lead with more than a score,' teaching them that being on a team is more than just shooting rounds at a competition and the final score. It's that leadership and character building that is found in so many youth shooting teams across the nation. It is why investing in a shooting team is a true investment in our future. Every shooting team mentioned can receive tax-deductible donations through the MidwayUSA Foundation and those donations receive matching dollars, as well. Like the MidwayUSA Foundation, Coach Reba Kingsley is changing the future of youth shooting sports.