Kim Rhode LIVE: How to Fund your MidwayUSA Foundation Endowment and help our Olympic Shooters
The MidwayUSA Foundation, in partnership with USA Shooting, the National Governing Body for Olympic shooting sports will be hosting a free webinar October 2nd, 2019 at 4 P.M. CDT. Our special guest, 6-time Olympic Medalist Kim Rhode, will help explain how USA Shooting's RAISE THE FLAG campaign can benefit your Team or Organization's endowment and how the campaign helps our shooting athletes reach the 2020 Olympics in Tokyo. Additionally, we will have Stacy Weiland, Director of Licensing and Strategic Partnerships for USA Shooting, and James Hall, a pistol shooter who earned a 2020 Olympic quota place this year for Team USA, join us for the event. After the presentation, we will open it up for LIVE questions. If there is something you want to ask Kim about her many Olympic experiences, or James about his pursuit of the Olympic team, this will be a great opportunity.
Everyone affiliated with your shooting team or organization is welcome to join our webinar. Please help us Raise the Flag in 2020, register for the free webinar with the link below!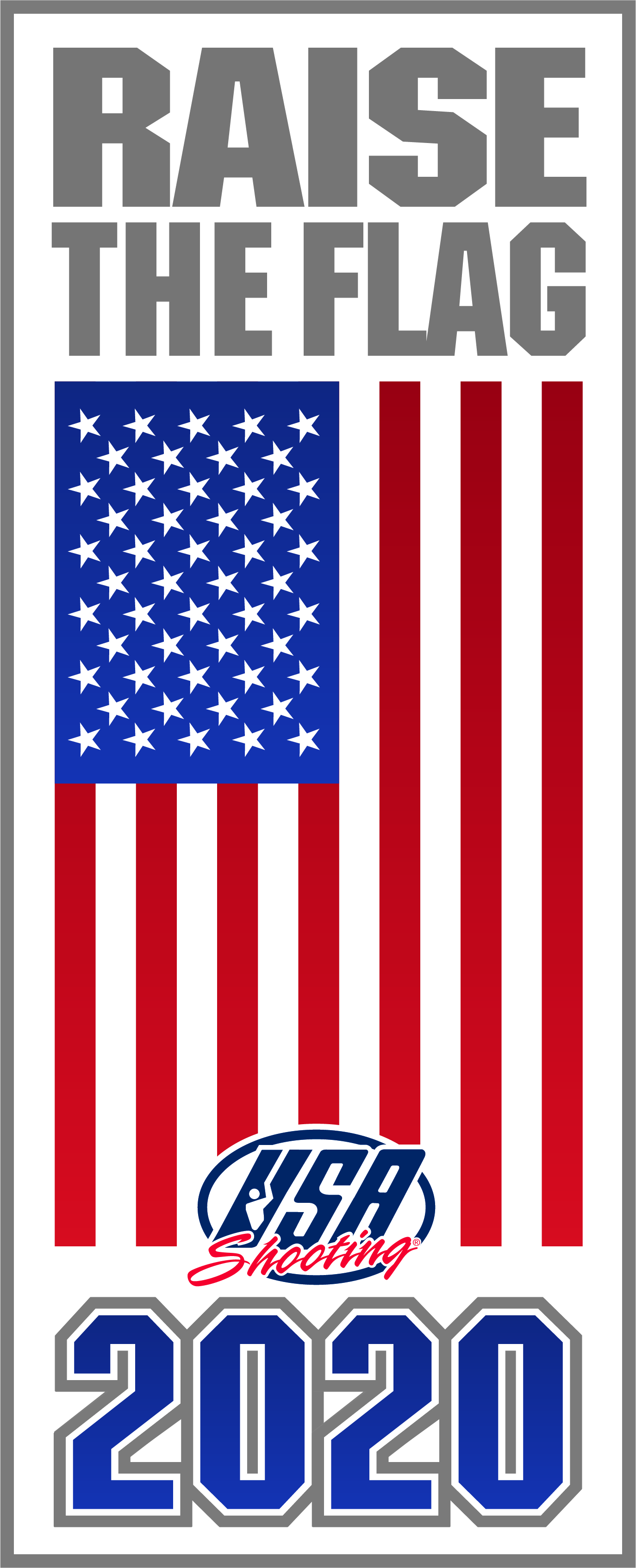 Raise The Flag 2020
MidwayUSA Foundation has partnered with USA Shooting to bring an alternate way for organizations to raise funds for their endowments. Apparel purchased on RaiseTheFlag.com/midwayusa-foundation-fundraising will benefit Team, Agency, or Donor Designated endowments by donating 20% of the order total. Each purchase will also support our U.S.A. shooters attending the Olympics in 2020.
USA Shooting only receives 15% of its funding from the U.S. Olympic Committee, which means 85% of the required financing comes from fundraisers. These fundraising dollars will send the Olympic athletes to various qualification competitions and ultimately the 2020 Olympic Games in Tokyo. Help fund our athletes and show your Olympic shooting pride by purchasing "Raise the Flag in 2020" apparel from USA Shooting. This fantastic opportunity supports your organization's endowment, supports the USA Shooting Olympic athletes, and gives you access to some great products. Additionally, all donations towards an endowment in this program will receive matching dollars based on the current Matching Program.
Remember to include your MidwayUSA Foundation Endowment ID in your checkout details to ensure proceeds benefit the youth shooting organization of your choice. If you don't know your Team Endowment ID, look it up by clicking Here. To find an Agency Endowment ID click Here, or Donor Designated IDs click Here.