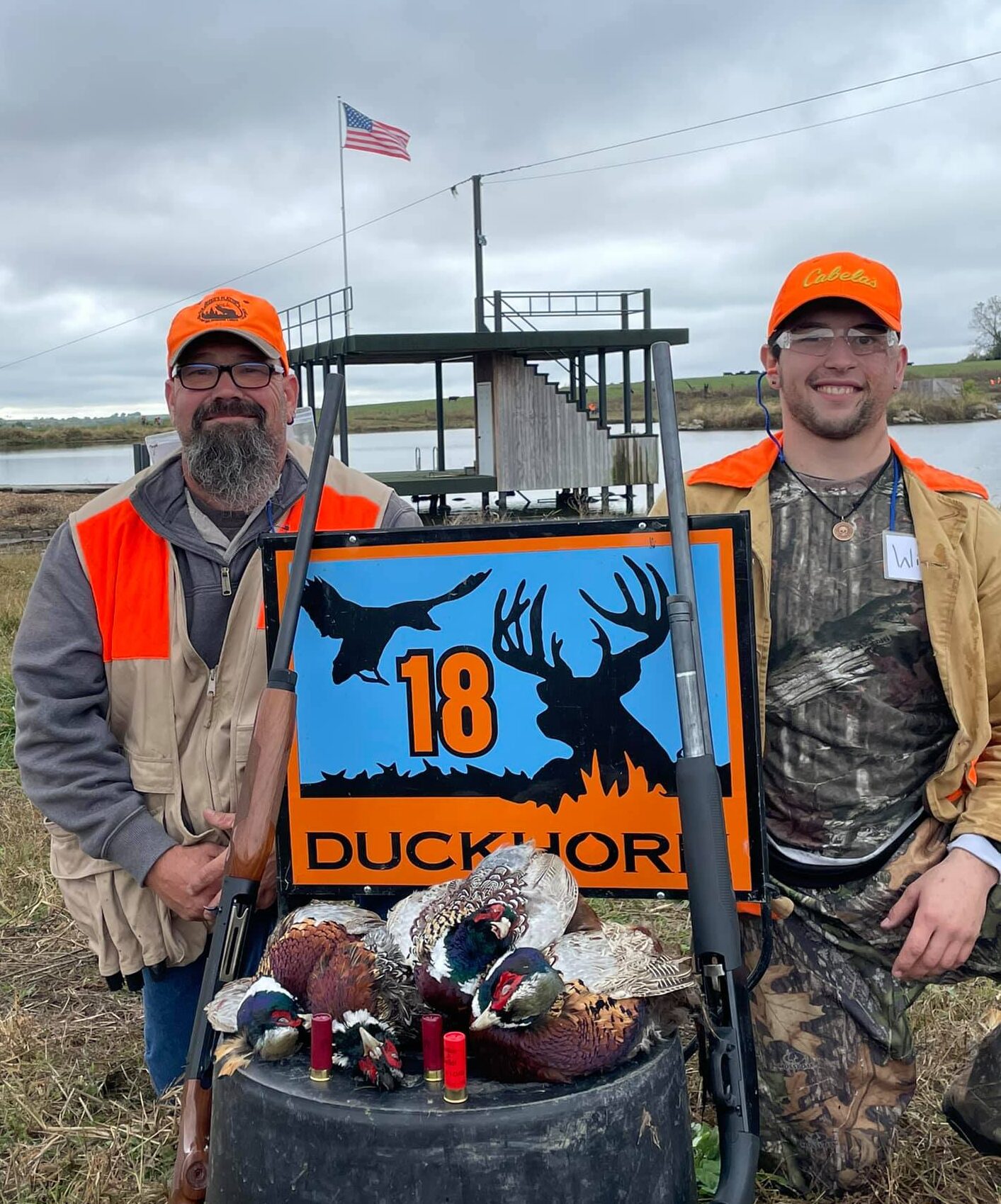 Attend a Bird Hunt and Support Your Shooting Team!
This hunt at DuckHorn Outdoors Adventures is an event you don't want to miss! Join us for a day of bird hunting at DuckHorn Outdoors Adventures on November 19, 2022, in Urich Missouri, which is about an hour southeast from Kansas City. Hunting packages include a continental pheasant hunt, which is $325 per person, or a continental pheasant hunt and duck hunt, for $525 per person. All attendees will warm up with clay targets before heading out to the field and will receive lunch. 100% of your registration benefits the youth shooting program of your choice, and that donation is also matched through our current Matching Program. 
If you have questions about this event, please contact Sarah Hall at shall@midwayusafoundation.org or call (573) 303-8869.  Use the links below to visit our DuckHorn Hunt webpage to learn more and register.

DuckHorn Lodge
The DuckHorn Lodge is a 4,000 sq. ft. lodge overlooking 220 prime acres with creeks, groomed fields, wildlife, and a 13-acre lake.
 Additionally,
the Lodge and its properties are readily accessible for handicapped individuals.
Learn more about DuckHorn Outdoors Adventures and the DuckHorn Lodge at 
duckhornoutdoorsadventures.com
.