December Donations Have Received a Match
The shooting sports community came together and donated $331,874.61 to youth shooting team endowments last month! A special thank you to all the donors that supported their favorite shooting team in December. These contributions were matched at $0.48 per dollar. This match benefits 532 youth shooting teams. If your shooting team received a $50.00 donation, our Matching Program added an additional $24.00 to bring the total contribution to $74.00. Our Matching Program is one of the quickest and easiest ways youth shooting teams can grow their endowment. Over $3.4 million was matched throughout the year, with the average monthly match being $1.10 per dollar. Wow, that's more than a 1:1 match! Like last year, we will continue to have $160,000 a month to match contributions to youth shooting teams in 2022.
We are grateful for the generosity of Larry and Brenda Potterfield, who fund our Matching Program. In addition, they cover the Foundation operating expenses, so 100% of every donation benefits the shooting team of your choice. Give your local shooting team a head start in 2022 by making a safe and secure online donation today. Search for a team in your area with the button below.
FIND A TEAM. FUND A TEAM  Matching Program
New Fundraising Products
Our product grants are available to youth shooting teams interested in fundraising. The type and quantity of available items do vary, but they are always provided to shooting organizations at no cost. Participating organizations can conduct any fundraiser they want; however, we do encourage them to complete their fundraisers within 9 months of receiving the product(s). Funds raised benefit the team through their MidwayUSA Foundation Team Endowment and by giving them money for immediate expenses. Proceeds donated to a Team Endowment will be matched based on the Matching Program guidelines in place at the time of the donation. See some of our newest fundraising products below.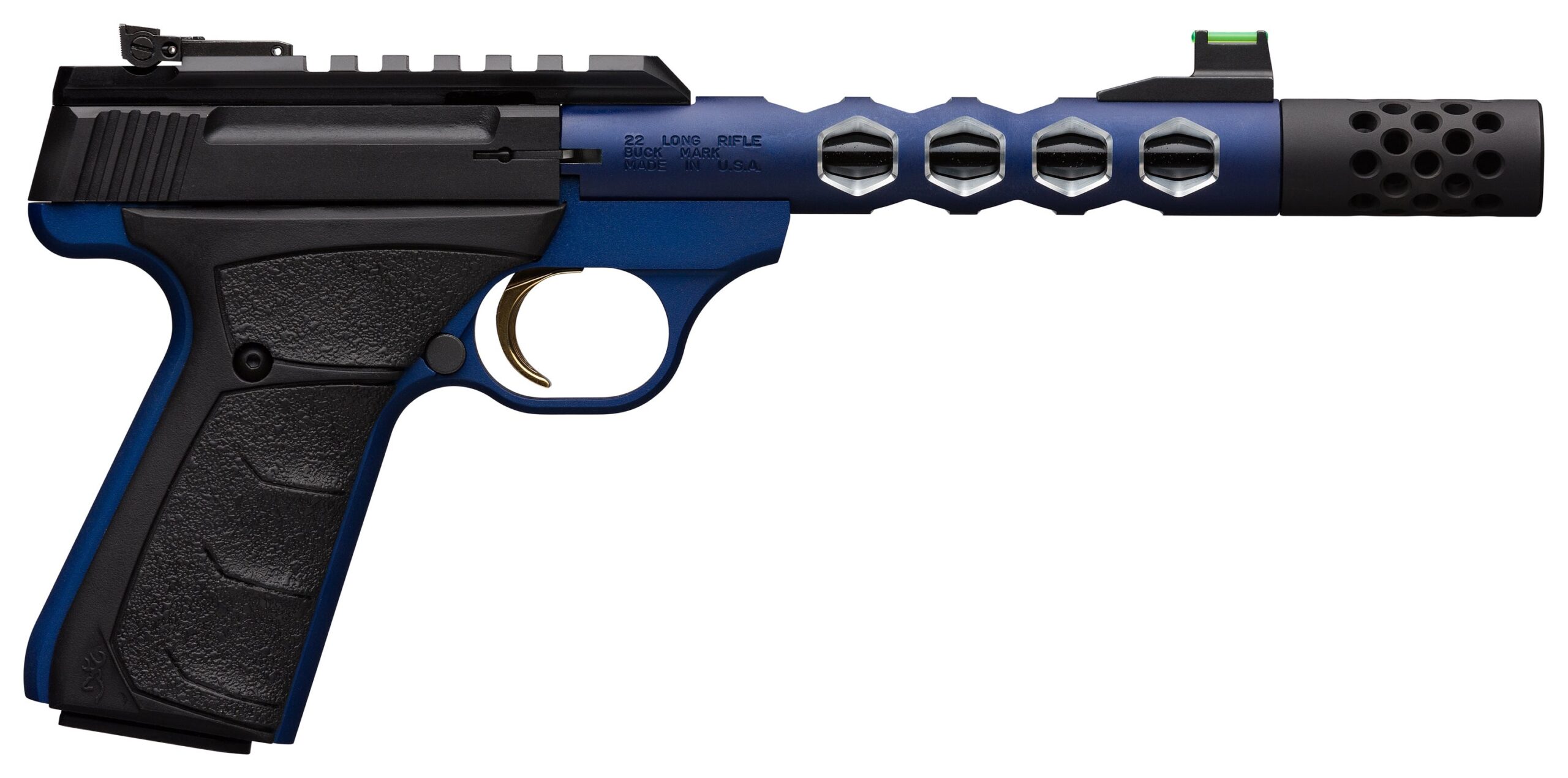 Buck Mark Plus Vison Pistol: A striking new addition to the revered Buck Mark line, the Plus Vision UFX checks a number of feature boxes for shooters who demand the best in a rimfire pistol. Sights are crucial for accuracy and this handgun delivers with the combination of a fiber-optic front sight and Pro-Target adjustable rear sight. An integrated optics rail is ideal for adding a red dot sight. The included muzzle brake tames muzzle jump to improve accuracy. The Buck Mark Plus Vision Pistol is available to raise funds for your team. The fundraising goal for this product is $2,870, with a minimum endowment donation of $1,435.
Berry's Bullets Pro Reloading Kit: Use this kit to pull apart bullets, clean your brass, and separate media like a pro! This Berry's kit comes with a rotary media separator, Model QD-500 Vibratory Tumbler, Model 400 tumbler, 6lbs of 14/20 corn media, 8oz of Berry's Brass Bright polish, two primer flip trays, and two superior bullet pullers. The Berry's Bullets Pro Reloading Kit is available to raise funds for your team. The fundraising goal for this product is $1,150, with a minimum endowment donation of $575.