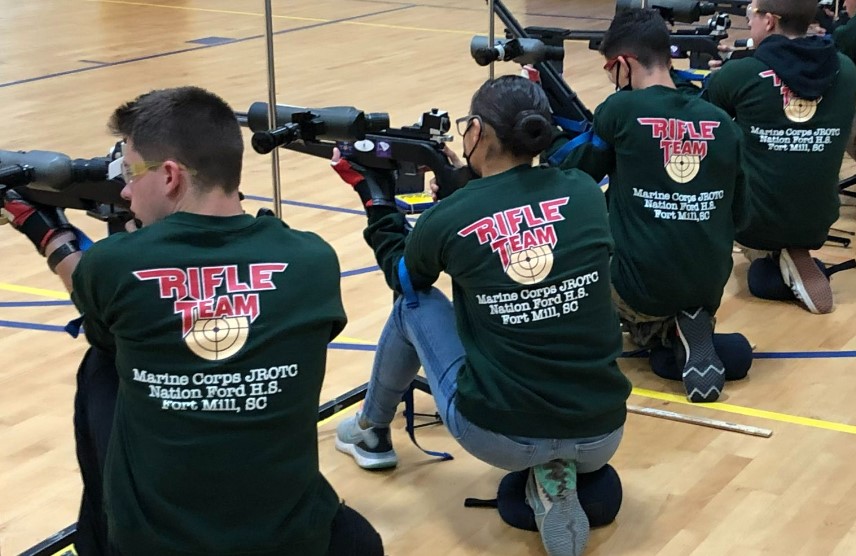 The Crosman Challenger PCP three-position pellet rifle brings big upgrades for competitors. If you have your eye on the podium, you're reaching for a Challenger, which is the rifle of choice for many air rifle teams and U.S. Military JROTC programs. This year at the JROTC National Championship, Nation Ford High School MCJROTC earned 1st place by shooting a winning score of  4440 – 159. The team's air rifle of choice was the Crosman Challenger PCP.
Right now, we are offering the Crosman Challenger PCP as a fundraising product! The fundraising goal for this product is $1,800, with a minimum endowment donation of $900. Air rifle teams looking to upgrade their rifles can get a Challenger PCP and grow their team endowment, plus the donation will be matched! Teams could also conduct a fundraiser with the rifle instead, and any additional proceeds raised can be kept to cover immediate expenses. We would share some features and specs about this rifle; however, its best you hear from the leaders of Clover High School AFJROTC, Senior Master Sergeant "Woody" Woodham, and Nation Ford High School MCJROTC, Colonel Sean Mulcahy. Master Sergeant Woodham and Colonel Mulcahy put together a list of reasons why the Crosman Challenger PCP is their teams' air rifle of choice; see below.
The increased air capacity to 3,000 PSI and the ability to shoot an entire 3X20 match without recharging air.
The way the breech is designed on the new rifle makes it easier to load versus the old T-handle, and you can change sides for a left-handed shooter.
The pellet loading mechanism prevents misfires.
The longer barrel.
The long extension for the butt plate works great for shooters with long arms.
The scale on the butt plate helps maintain consistent adjustments.
The numbers on the utility rail make it easy to adjust your hand stop and maintain consistency.
The non-slip surface on the butt plate.
The coating on the exterior of the rifle is more rust-resistant.
Same size Allen wrench 3/32 for all the adjustments, the cheek plate, and the butt plate have separate adjustment screws.
The removable palm block.
The adjustable tab on the trigger.
The smaller stock.
The pistol grip.
The screw-on air cap.
Your team can apply for a Crosman Challenger PCP today! Head to our fundraising products page with the button below and apply using the links by the Crosman Challenger PCP. If your program has any questions about fundraising products, feel free to contact us at fundraise@midwayusafoundation.org.