BONE-DRI VIP Program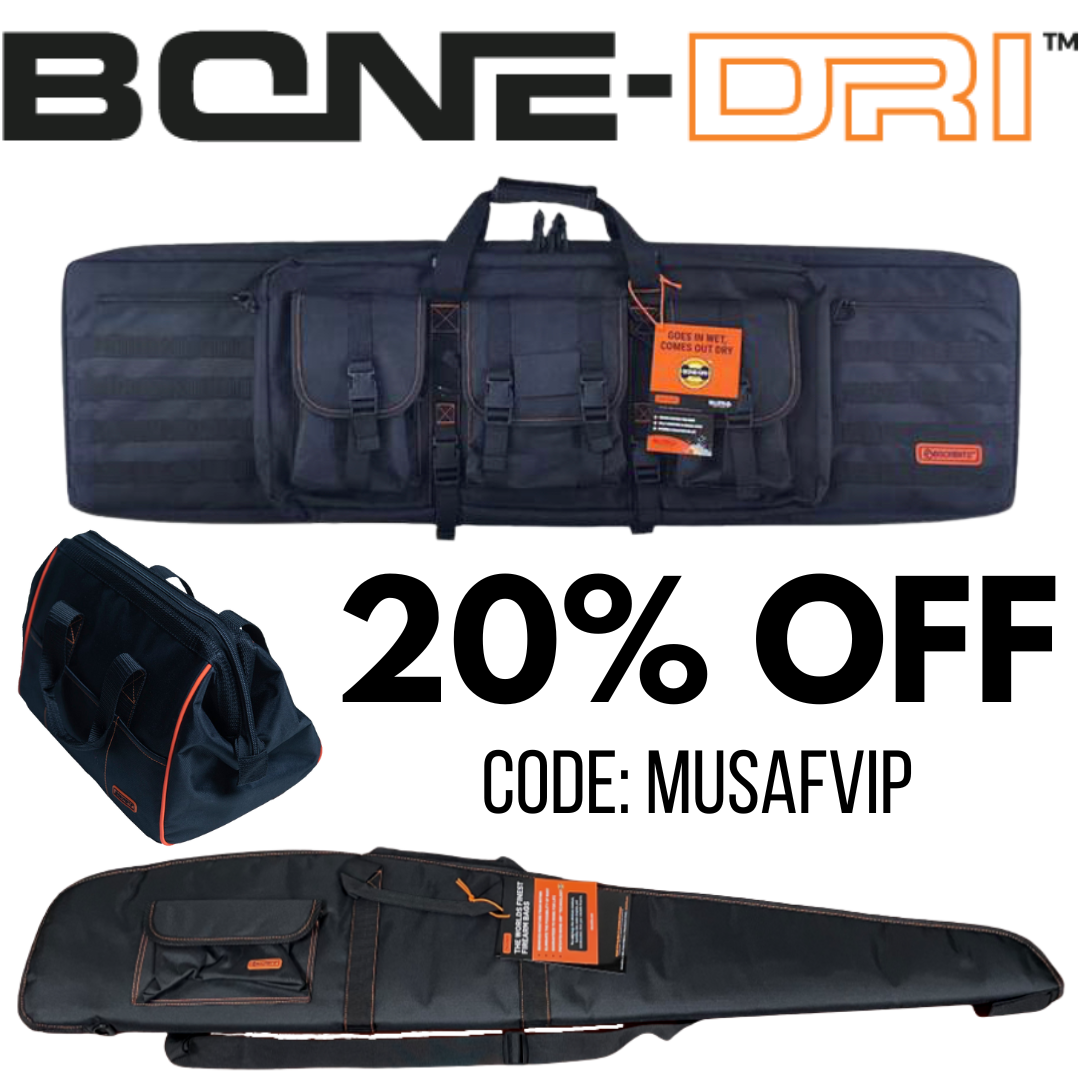 BONE-DRI has partnered with MidwayUSA Foundation to supply high-quality and affordable gun cases to the youth shooting community! BONE-DRI™ Rust Prevention Gun Cases extract moisture from the entire firearm, inside and out. BONE-DRI™ products are engineered with Absorbits™, a patented moisture removal agent that keeps your firearms dry and in great condition. Additionally, the products are constructed with the finest materials to easily withstand heavy wear and tear, are reusable, and are guaranteed for life.
Every youth shooting program has to store its firearms at some point. Whether your organization stores them together or your athletes store their own at home, a BONE-DRI case would be an excellent investment to keep your firearm in great condition. Use code: MUSAFVIP at BONE-DRI.com to get 20% off your order! Plus, BONE-DRI will donate 10% of the order to support the Foundation's mission! That means more funds for product grants, incentives, and the many other programs we have to support youth shooting sports! Use the button below to check out BONE-DRI's products on their website.