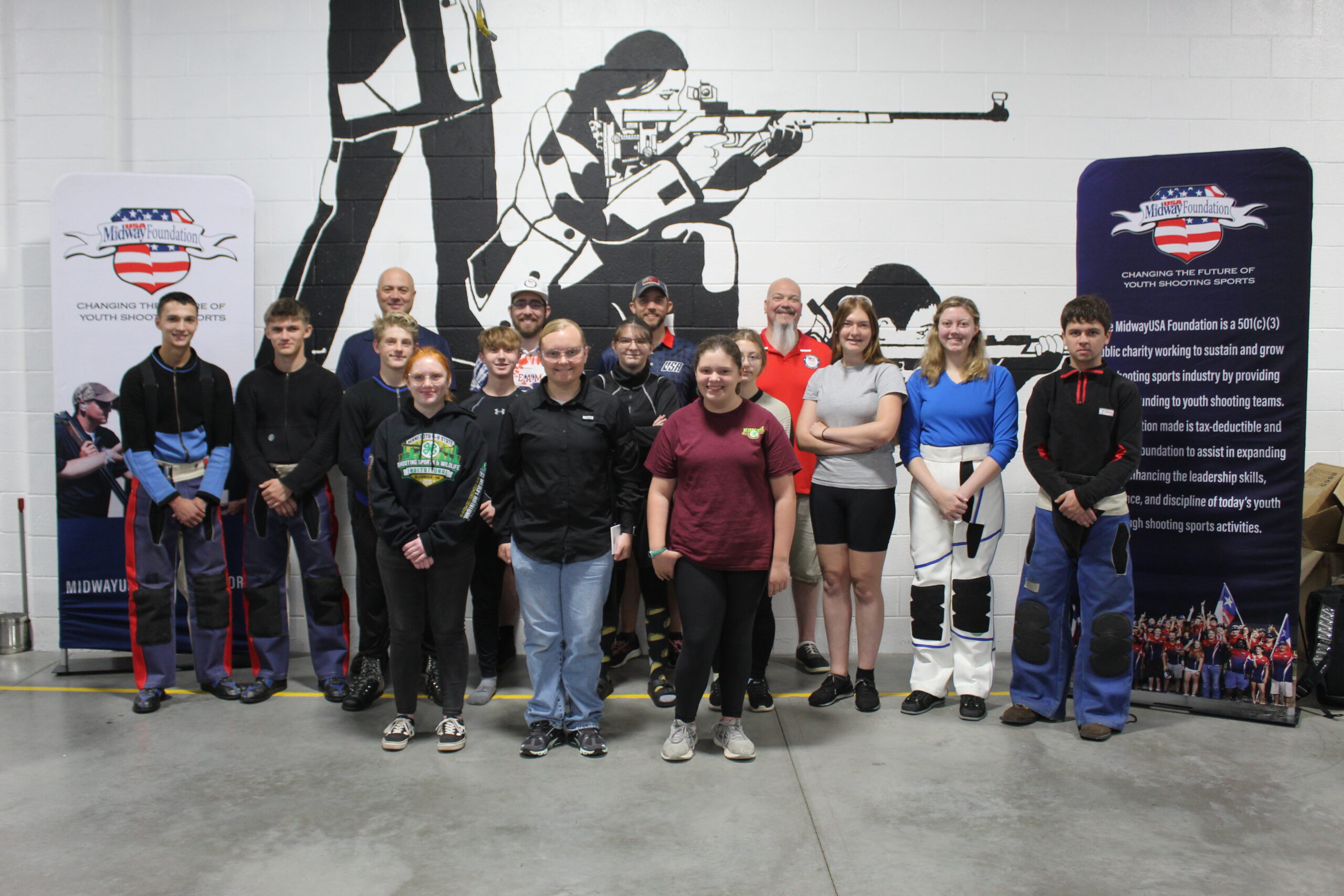 We recently hosted an Air Gun Training Camp and had some very special coaches train young shooting athletes in both air rifle and air pistol. The coaches making this camp possible included recent silver medalist from the Tokyo Olympic games in mixed team air rifle, Lucas Kozeniesky.  This two-time Olympian is also the Founder of Team Winning Solutions, a professional organization that provides personal training and guidance to shooting athletes.  Another competitor from the Tokyo Olympics, James Hall, also shared his expertise.  Hall finished in the top ten at the 2020 Olympics in both men's and mixed team air pistol and currently works for the Scholastic Action Shooting Program (SASP) as the Director of Development – International Pistol and Rifle. Three time Olympian and USA's National Pistol Team Coach, Jason Turner, also provided expert instruction.  Alongside the three Olympians was highly decorated rifle coach, Gregg Rice. He is the Head Coach and President of The X Count and is licensed by the International Shooting Sports Federation, one of only five rifle coaches in the nation.
MidwayUSA Foundation is dedicated to preserving the future of shooting sports and that means providing a variety of assets to young shooters.  The Air Gun Training Camp successfully provided mentors, ranges, and funding to youth shooting athletes.  Held in Fort Wayne, Indiana at the impressive X Count facility, athletes made a tax-deductible donation to their team's endowment, which was matched, to attend.  James Hall talked about the importance of passing along knowledge to the future of shooting sports.
"Having experience with rifle, as well as pistol and getting to work with these young athletes at this developmental age is a key component to giving back to the sport."
Learn about more events offered by MidwayUSA Foundation on our events page, linked below, and check out photos from the Air Gun Training Camp.