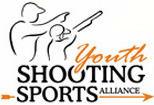 Youth Shooting Sports Alliance |
Elkhorn

, NE
Endowed since 2013 | Endowment ID: OP4544
Endowment Summary
Oops. We are unable to connect to the database, please check back later.
Loading...
About Youth Shooting Sports Alliance: YSSA is a national nonprofit providing safe and reliable equipment on loan to youth organizations that promote safe and ethical shooting and hunting practices. YSSA also donates ear and eye protection, and soft goods, for shooting and archery programs.
Endowment Contact(s)
Lorraine Hellinghausen - President
Cynthia Flannigan - Executive Director

Find This Organization On The Web:
https://www.youthshootingsa.com

---
Donor List
Platinum: $10,000 and above
Larry & Brenda Potterfield
Youth Shooting Sports Alliance
Larry & Brenda Potterfield Matching Program
Cynthia Flannigan
Gold: $5,000 - $9,999
Red Tail LLC
Silver: $2,500 - $4,999
Lorraine Hellinghausen
Scholastic Action Shooting Program
Bronze: $1,001 - $2,499
Patrick McDonald
Beth Merkle
Up to $1,000
Richard Placzek
TRUGLO, Inc.
Scott Rothenberg
Robert Swanson
Georgia Youth Shooting Sports Foundation, Inc.
Centerburg Youth Shooting Sports
Natalia Daniels
Shirley Steffen
Jon Zinnel
---